Desperate calf roars at lion in attempt to protect its mother.

A hippo stuck in the mud and near death is too good an opportunity to miss for a lion (Hanno Erasmus/SWNS)
A hippo has been photographed trying to save its mother from a hungry lion after she became mired in a muddy bog.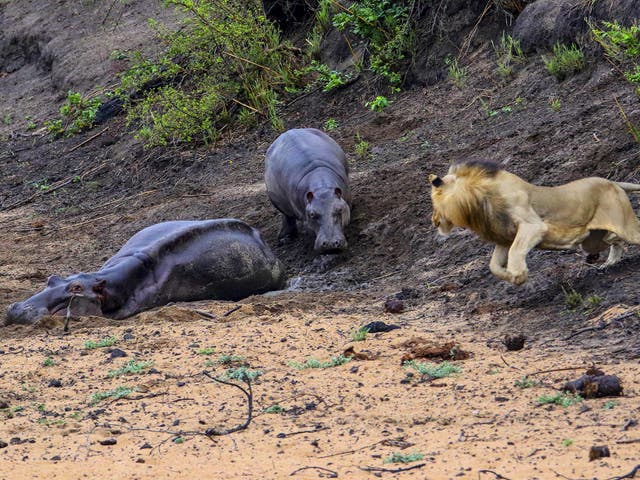 The desperate calf can be seen roaring at the lion during the stand-off as it circled the stricken pair into the night.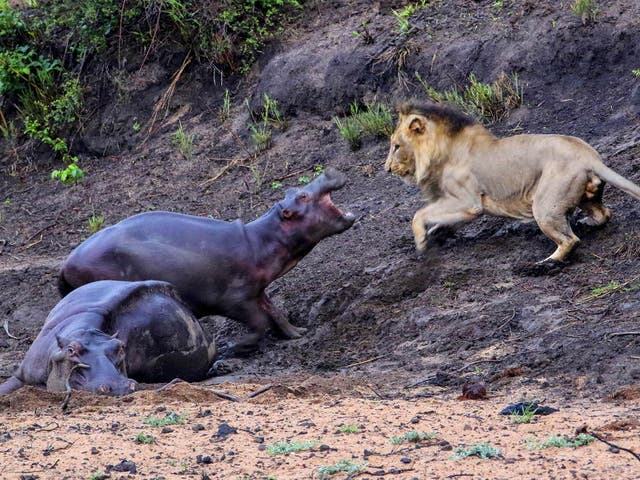 The scene was photographed by Hanno Erasmus at Kruger National Park in northeastern South Africa.
Baby hippo roars at lion to protect mother after she got stuck in mud